History
Archimages has provided quality architectural and interior design services for the past 30 years. After establishing the firm in 1988, founding principals Greg Garner and Jim Huber have expanded their business in the Missouri, Kansas, and Illinois markets by creating outstanding design, providing exceptional service and fostering successful relationships with several Municipal clients.
Municipal Specialists
Archimages has completed over 100 municipal, police, and fire safety projects across the Midwest. Our design process focuses on the functional aspects of fire safety operations to create efficient, safe environments for crews and the public. As fire safety design specialists, Archimages consistently generates facility solutions that maximize both the financial and functional expectations for their clients and the communities they serve. Recent commissions include the City of Olivette Municipal Center, City of O'Fallon Illinois Public Safety Facility, and the Consolidated Fire District Station No. 2 localed in Prairie Village, Kansas.
Recent Projects 
City of Kirkwood Fire Department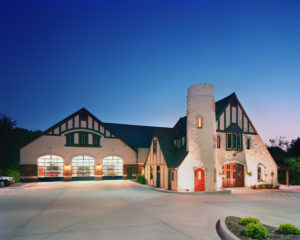 O'Fallon Fire/EMS Headquarters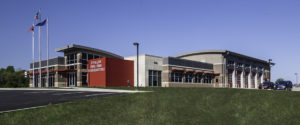 University City Fire Department