Please view the Citizen's Advisory Committee Final Report below
2018 Members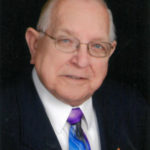 Lionel (Lon) Goede
Lon became a Fenton resident in 1965. He served in the Navy during the Korean War (1952-1956) as an Aviation Store Keeper. He has been married 53 years, to Ginny Goede. Lon retired from McDonnel Douglas in 1993 and retired from J B Smith Funeral Home in 2006. He is involved in many volunteer activities that include Scouts, Masonic Order-York and Scottish rite, St Joseph Hospital and SSM St Clare Hospital. Lon is currently serving as Legislative Representative of the St Clare Auxiliary. In his spare time, Lon enjoys searching for John Wayne memorabilia to add to his collection.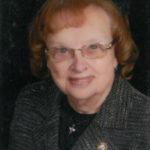 Ginny Goede
Ginny is a lifetime resident and active community member for 84 years. She has been married to Lon Goede for 53 years. Ginny has been an active partner in The Jewelry Connection in Fenton's Brookwood Plaza. She is a devoted volunteer with scouts and various school activities as well as many area organizations. Ginny has over 40 years of service to Fenton Chamber of Commerce in various capacities. She is the Director-Treasurer for Fenton Community Charitable Association and the President of St Claire Hospital Auxiliary. In her spare time, Ginny enjoys spending time with her family and friends and doing crafts.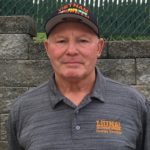 Gale Jamison
Gale has been a Fenton Fire District Resident for over 38 years. He is a former United States Marine – Vietnam Veteran (1967-1970). Gale retired from the construction industry after 38+ years residential and commercial development. He has served 17 years as Trustee on Greater St Louis Laborers Pension & Welfare Fund and is the Co-Chair for Laborers Midwest Region. Gale is a member of the Veterans Steering Committee. In his spare time, Gale enjoys traveling with his family, trying to catch "Big Bass", and helping Veterans with their needs.
Tara McMahon
Tara has been a Fenton resident for 25 years. She is a small business owner who has always found time to serve the needs in her community. Tara has served as President of St. Paul's School Board and Parent Teacher Organization. She is an active volunteer with Wreaths Across America, an organization dedicated to "Remember (our fallen US Veterans), Honor (those who serve), and Teach (children the value of freedom)." In her spare time Tara enjoys spending time with her husband Joe and two grown children and of course Cardinal baseball.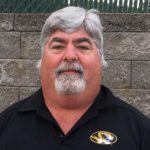 Kevin Funke
Kevin has been a Fenton resident for 20 years. He is employed as a Technology Sales Executive with over 33 years of experience working with clients across the United States. Kevin has volunteered with Junior Achievement and Boy Scouts; served as a Den Leader, Assistant Cubmaster, Assistant Scoutmaster and Scoutmaster. In his spare time, Kevin enjoys Mizzou sportingevents, concerts and boating at the Lake of the Ozarks.